New format Area Meeting Saturday 7th March 2015
We wish to encourage Friends of all ages to attend our next Area Meeting and are thrilled to announce that Paul Parker, who serves as Recording Clerk to Britain Yearly Meeting, will be guest speaker. The day will include all age activities, special events for children and young people, shared lunch and business.
We invite friends to arrive for 10 am for refreshments served until 10.15am with Meeting for Worship starting alongside the social time, for those who prefer to settle into the silence.
Soup and bread will be provided for lunch and we welcome bring and share contributions.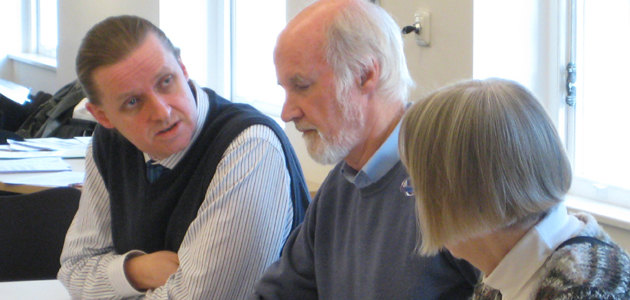 Timetable:
10.30 – 10.40 opening worship
10.40 – 11.20 all age session facilitated by Paul Parker. This will include Sheffield Children's meeting report.
11.20 – 11.30 break
11.30 – 12.30 adults session facilitated by Paul Parker. This will include Local meeting reports.
12.30 – 1.30 lunch
1.30 – 2.30 adults session Area Meeting business
2.30 – 2.40 break
2.40 – 3.30 all age session
We look forward to welcoming you!